Pablo Alpe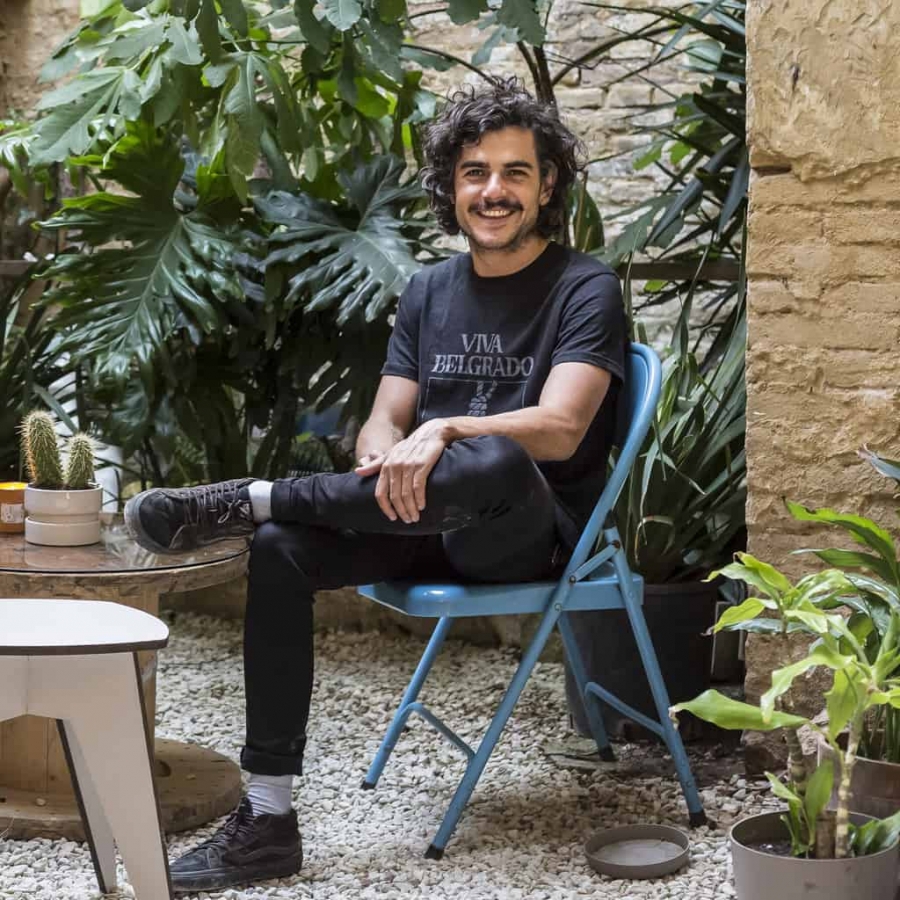 Pablo Alpe, an enthusiastic engineer of design and arts, is a visionary in merging technique and aesthetics. His work revolves around creating simulations of physical phenomena, where simple rules give rise to complex systems and realistic movements, while also incorporating interactive interfaces to establish a direct relationship with users.
In January 2022, Pablo Alpe took on a significant role as the lead for the Interactivity Design module in the International Master in Multimedia Creation for Performing Arts and Live Shows. This unique program, conducted by LABA Valencia in collaboration with Epica Foundation La Fura dels Baus and #LABAfirenze, aimed to equip students with the skills to conceive, build, and interact with key elements of the stage. Guided by Pep Gatell, the artistic director of La Fura dels Baus, and Cristina Casanova, the director of the master's degree, students underwent a rigorous and immersive journey in developing a play to be performed live in both Valencia and Italy.
At LABA, Pablo Alpe spearheaded the exploration of New Technologies' integration into the realms of design and art. The focus was on creating interactive installations that embraced both artistic expression and commercial viability.
The subjects presented by Pablo Alpe catered to design enthusiasts eager to enhance their knowledge by incorporating tools and concepts that elevate their designs to a new interactive level. Through his groundbreaking work and teachings, Pablo Alpe continues to shape the future of design and arts with a seamless integration of technology and creativity.