Giovanni Anceschi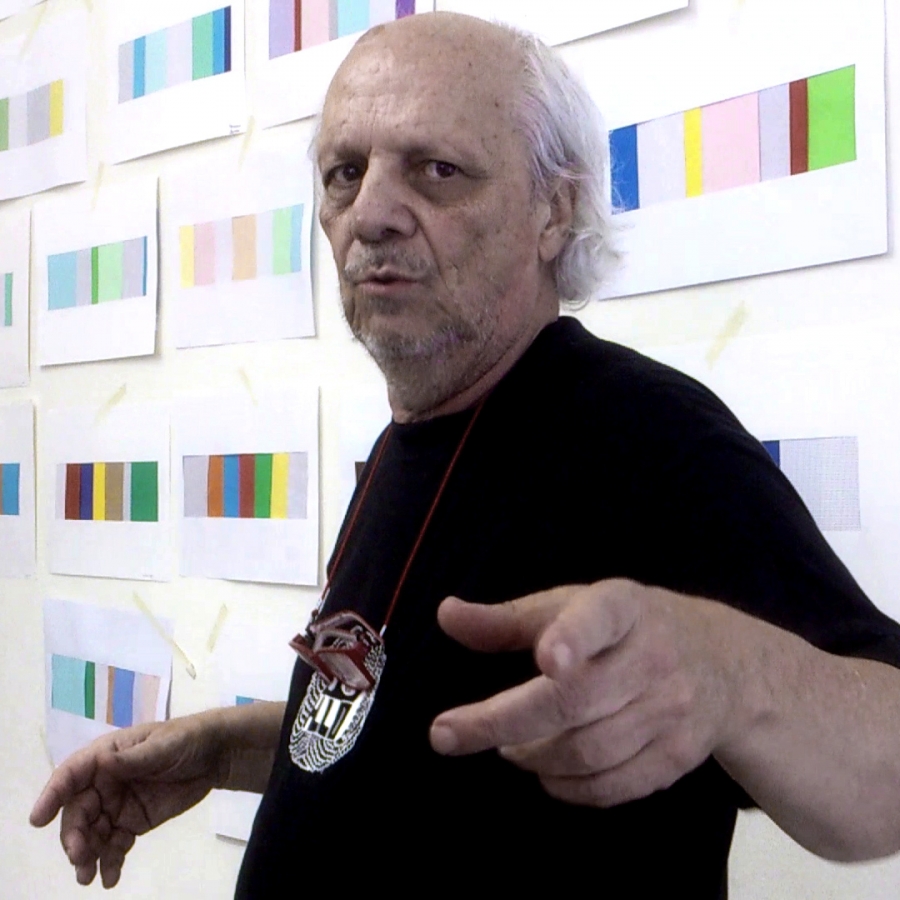 As an artist, Giovanni Anceschi was among the founders of the Kinetic and Programmed Art movement, which in the 1960s had already become transformative, immersive, and interactive. As a designer, he developed coordinated image projects, exhibition design, and examples of multimedia, hypermedia, and interaction design in Italy and abroad.
As a professor, he has been teaching for over thirty years after being the first to teach communication design disciplines in an Italian university. As a critic, historian, and theorist of communication design, he has published books and contributions in Italy and abroad. He introduced notions such as "monogram," "communication artifact," "prothetic theory of objects," "hard and soft coordinated image," "electronic anaphora," as well as "city interface" and "transition care" into design discourse.
He is currently working on a revision of the communication design discipline, shifting from the tactical discipline of artifact design to the strategic discipline of "registic project" (Theory of staging), and later "multimodal registics."
He has a particular interest in the resurgence of interests and studies on the issue of design propaedeutics, coinciding with the foundation of a theory of configuration (Basic design), distinct from that of representation or schematic representation theory.
As a cultural organizer in the fields of graphic design, visibility, and multimodality, he has participated in numerous developments of communication design culture (and profession) in Italy and abroad.
Giovanni Anceschi is the son of Luciano and married the poet Milli Graffi in 1973.
artworks by Giovanni Anceschi